THE MYSTERIANS 1957 ORIGINAL UK QUAD POSTER 30x40 TOHO RKO Mogera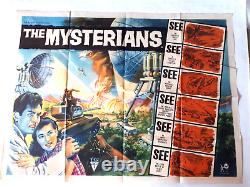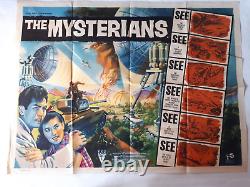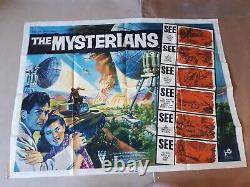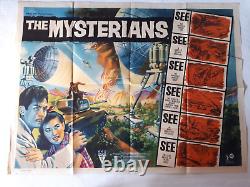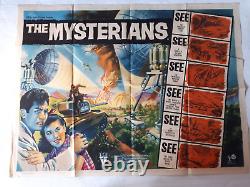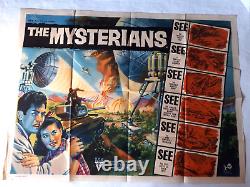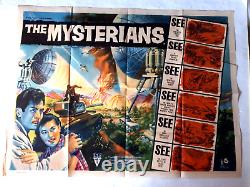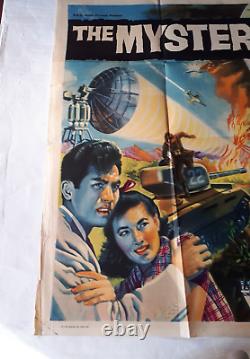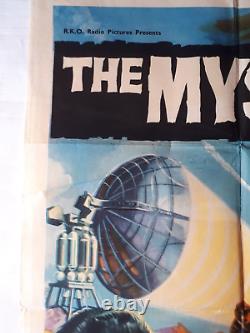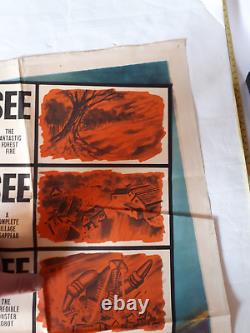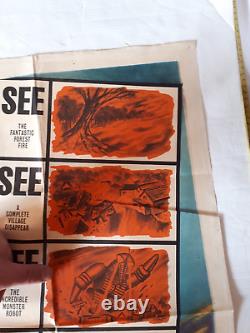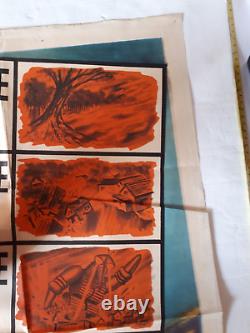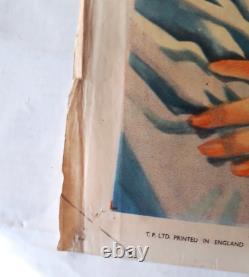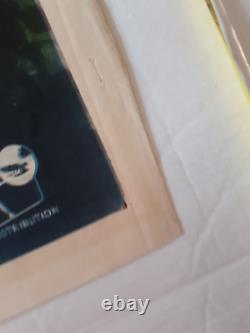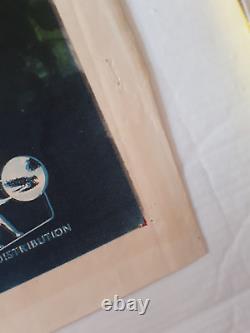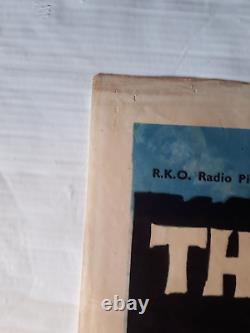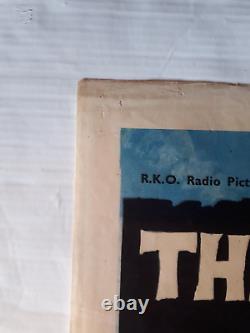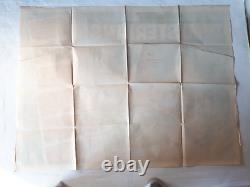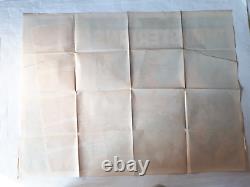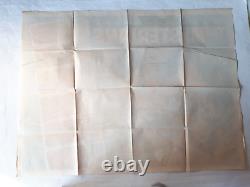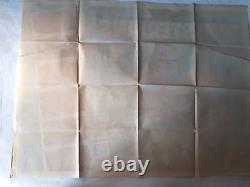 S UPER A MAZING M ERCHANDISE presents. Earth Defense Force' is a 1957 Japanese epic science fiction film directed by Ishiro Honda, with special effects by Eiji Tsuburaya. Produced and distributed by Toho Co. It is the first Honda-Tsuburaya collaboration filmed in both color and TohoScope, and stars Kenji Sahara, Yumi Shirakawa, Momoko Kochi, Akihiko Hirata, Yoshio Tsuchiya, Susumu Fujita, and Takashi Shimura, with Haruo Nakajima and Katsumi Tezuka as Mogera.
In the film, Earth's defense forces unite to combat an extraterrestrial race that desires to intermarry with human women and settle on the planet. Inspired by the success of big-budget science fiction films in Japan and the United States, Toho executives became keen on producing a science fiction epic of their own. Producer Tomoyuki Tanaka recruited science fiction writer Jojiro Okami to develop the story, which Shigeru Kayama later adapted for Takeshi Kimura's screenplay.
Honda stated that three companies were involved in the film's production, which was the most in any tokusatsu production that he directed. The Mysterians was released theatrically in Japan on December 28, 1957, as a double feature with Sazae's Youth. It was a box office success in Japan upon its release, earning ¥193 million against its ¥200 million budget during its original theatrical run, making it the tenth-highest-grossing Japanese film of 1957, and leading Toho to produce two further space-themed science fiction epics: Battle in Outer Space (1959) and Gorath (1962). Western film critics praised Tsuburaya's special effects, but some criticized the plot as confusing and juvenile. The Mysterians is now considered among the most renowned and spectacular Honda-Tsuburaya films and has gained a cult following from science fiction film fans.
It inspired the famed garage rock band? And the Mysterians and the 1968 made-for-television film Mars Needs Women. The film's robot kaiju Mogera later became a recurring character in Toho's Godzilla franchise, notably appearing in the 1994 film Godzilla vs.
Condition: Very Good FOR AGE INSANE!! Unrestored, folded(as supplied), PINHOLES. I'M A COLLECTOR SO WILL TAKE CARE WHEN PACKING.