Evil Dead II Original RARE Poster 2022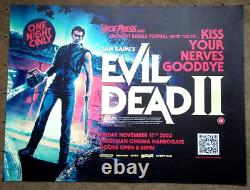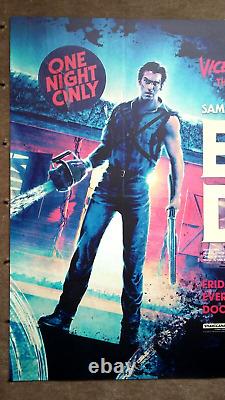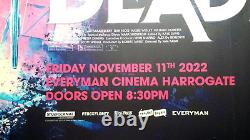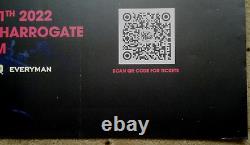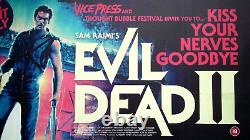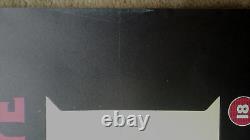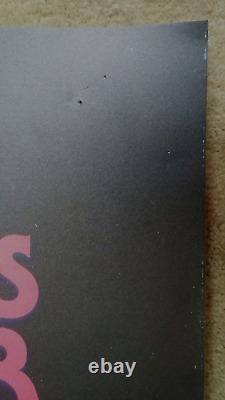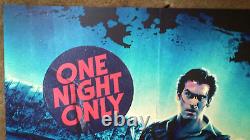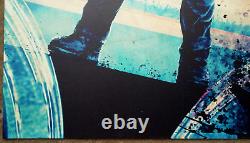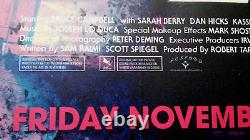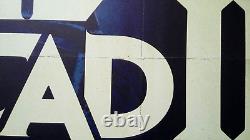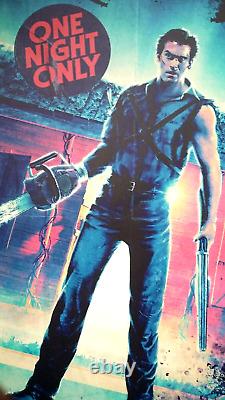 Evil Dead II - Special Screening Original UK Quad Film Poster - Cool Artwork! This quad has a distressed style look and printed folds to make it look like an old poster. FORMAT: BRITISH QUAD (30 X 40 INCHES).
An Amazing piece of movie poster Art! Very hard to find, if not impossible, as very limited print run of this Special Event Screening at the Everyman Cinema on Friday November 11th 2022; this quad poster was issued rolled and on thicker stock paper than the classic quad. Cast: Bruce Campbell, Sarah Berry, Dan Hicks Director: Sam Raimi.
Synopsis: The lone survivor of an onslaught of flesh-possessing spirits holes up in a cabin with a group of strangers while the demons continue their attack.