Spy Who Loved Me ORIGINAL James Bond 007 Quad Poster SIGNED Ken Adam Glen Lamont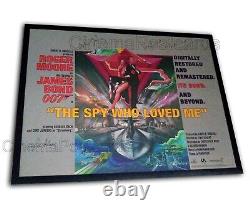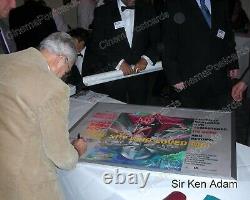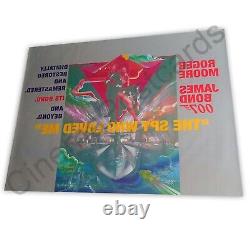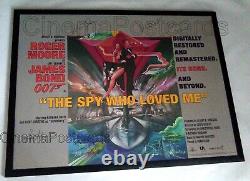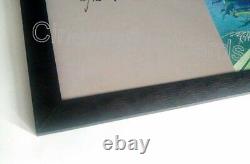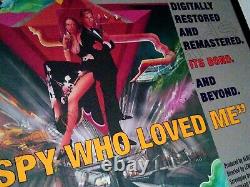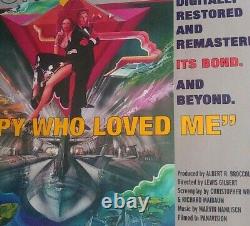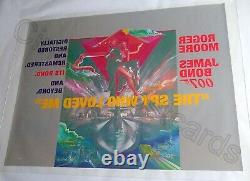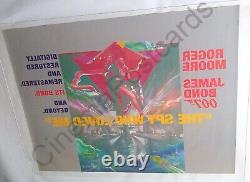 THE SPY WHO LOVED ME 2008 Reissue. 1x Original 2008 UK Quad Poster.
Signatures obtained in Person at Pinewood Film Studios Reunion Event. Production Designer Sir Ken Adam.
Second Unit Director John Glen. Genuine Autographs Obtained in Person 19 October 2008 at Pinewood Film Studios UK. Signatures will hold up to any Professional Authentication. Double Sided - Originals do not feature the Credits on Reverse Image, as Pictured.
Measures 40 x 30 inches. Quad Size is UK Landscape Format. Safely dispatched in 2 Concentric Large Diameter Reinforced Tubes. With Acrylic glazing, Not Glass, For Safety. A: Excellent condition as new.
C: Good condition with visible marks/wear& tear including body, edges and corners, imperfections minimised if framed. D: Significant wear and tear but should not distract from the main artwork if framed. E: Caution, obvious damage including to main artwork.